Top-Rated Pool Builders In Middle Tennessee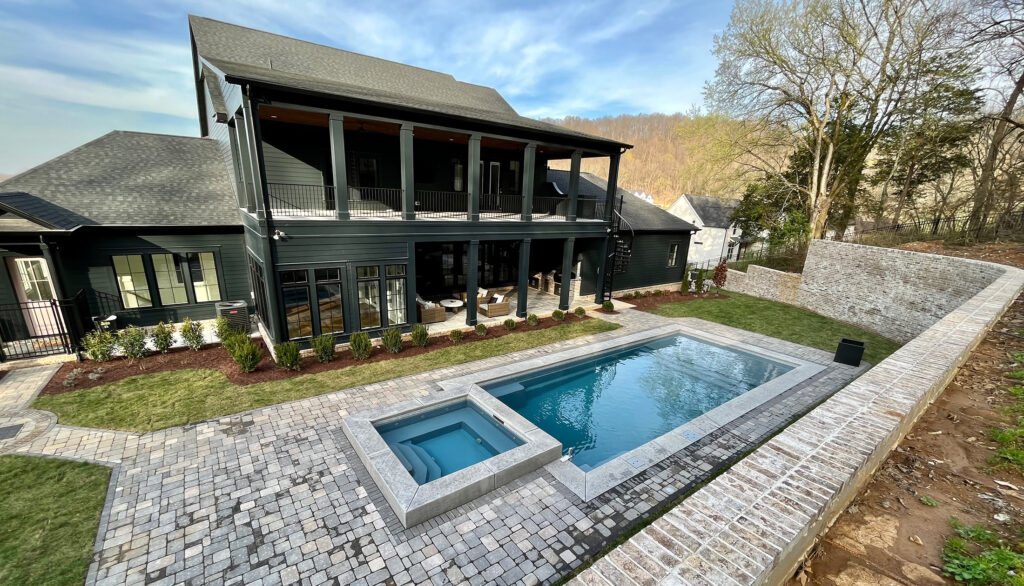 When you invest in a new pool, you want to make sure the quality of the construction matches that of the pool. At Care Free Pools, our team of professional on-staff pool builders has many years of experience constructing fiberglass pools. We go above and beyond to provide you with a custom-built swimming pool that not only meets and exceeds your expectations but also fits perfectly in your outdoor space.
We only use the highest quality materials and Pentair equipment in our swimming pool construction projects. This includes cutting-edge in-app remote automation systems, robotic pool cleaner, pumps, filters, water features, and other state-of-the-art equipment. We also offer a three-year warranty on parts and labor for Pentair equipment packages.
Additionally, we offer premium filtration systems, adequately sized pumps, UV sanitation, and equipment with built-in freeze protection for those cold winter months.
In addition to offering competitive pool construction costs, we also provide financing options from HFS Financial.
Our swimming pool construction includes the following:
Custom Waterline Tile
Design & 3D Customized Rendering
Building & Electrical Permits
Pre-Construction Visit
Excavation
Pool Delivery and Set
Plumbing & Electrical Work
Pool Cleaning & Chemical Balancing
Pool Start-Up
Installation of Concrete Coping
Installation of Final Concrete
Pool School Training
We also coordinate additional outdoor living areas options, such as fencing, landscaping, pergolas, outdoor kitchens and bars, retaining walls, and fireplaces.
Full-service Pool Construction
We Do It All!
Our collaboration with Creative Concrete Solutions allows us to offer numerous customization options — including stamped concrete, waterwalls, decorative overlay pool decks, and custom outdoor patios. This unique combination of custom concrete work with quality craftsmanship and an incredible pool design enhances your backyard experience.
As a full-service pool builder, we also provide electrical services for your inground pool. This includes a variety of electrical wiring installation services.
We Build More Than A Pool — We Build A Relationship
Once our team of on-staff builders completes your pool construction, we don't stop there. We value our client relationships and continue to work with you even after the project is complete. After your pool construction is completed, our technical services manager provides personalized one-on-one training to ensure you have a thorough understanding of the functionality and equipment of your new pool. We also continue to honor our Pentair equipment warranty by providing repairs on installed equipment.
At Care Free Pools, we take pride in our reputation as a top pool builder in Middle Tennessee. Contact us today to see how we can bring your dream swimming pool to life.
Contact Us To Get Started