When It Comes To Fiberglass Pools, We're The Experts
Since 1998, Care Free Pools has installed hundreds of custom fiberglass pools for customers in Middle Tennessee. Our team of professionals knows fiberglass pools inside and out. This means that you can count on us to help you pick out and build the perfect inground pool for your backyard — meeting any pool design, size, and budget requirement you have in mind. Whether it's a basic rectangular pool, a free-form pool with a tanning ledge, zero/beach entry pool, or a pool and spa combination, we've got the professional staff and equipment to get the job done.
View all of our fiberglass pool models, available in a variety of shapes and sizes.
We specialize in fiberglass inground pools because of the many advantages they offer. Compared to concrete or vinyl liner pools, fiberglass pools can be installed more quickly and are easier and less expensive to maintain. They also provide greater structural stability: Fiberglass is less likely to expand or contract due to temperature changes and the flexibility of the shell makes it highly resistant to cracking. This is especially beneficial in middle Tennessee, where the land is often rocky and uneven.
All-in-one Inground Pool Setup
Concrete, Electric, Pool Equipment & More
Our collaboration with Creative Concrete Solutions allows us to offer numerous custom pool features for your enjoyment. (Edited this sentence a bit to establish keyword density for "custom pool.") From water walls to patios and pool decks, our unique combination of custom concrete work and exceptional pool design ensures that your new swimming pool will be built to last.
Additionally, through our partnership with Pentair, we include state-of-the-art pool equipment in our pool installations – including cutting-edge in-app remote automation systems, heaters, heater-cooler combinations, and water features.
As a full-service pool company, our master electrician installs electrical wiring for a variety of electrical needs. This includes a three-year warranty on parts and labor for Pentair equipment packages.
We are an exclusive Barrier Reef pool installer. This means that we offer only the best U.S. made fiberglass pools, utilizing only top-standard materials, with an average thickness that is greater than industry standards. To ensure your complete satisfaction, every pool model is offered with a lifetime factory warranty. Unlike many other pool companies, Barrier Reef allows a one-time transferable warranty to new homeowners. Established in 1984, Barrier Reef among the largest family-owned fiberglass pool manufacturers in the world.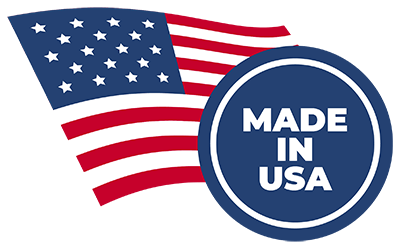 All of our pools are proudly made in the U.S.A.
Contact Us To Get Started